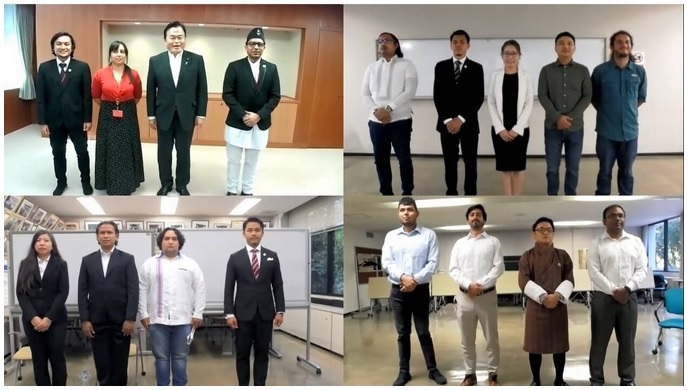 Recent updates
Participants' arrival in Japan
Face-to-face lecture (December 8) by Prof. Satake at IISEE hall
Asian Seismological Commission General Assembly 2021 (On-line, 21-27 AUG. 2021)
Activity Report of Ex-participants of 2017 Latin course
Lecture on Disaster Management Policies at GRIPS
Report on the remote IISEE seminar (December 15) by Prof. Tanioka
Introduction of personal changes
Greetings from New IISEE Staff
IISEE Newsletter No.187
is issued on Dec 4, 2020.
2020 Meeting of International Platform for Reducing Earthquake Disasters (IPRED)
Ex-participants'papers published in the proceedings of 17WCEE
Selected Abstracts of 2019-2020 Training Course
IISEE Newsletter No.186
is issued on Nov 2, 2020.
IISEE Annual Training Course 2020-21 started.
New Participants of 2020-21
A paper by Senior Research Scientist Dr. Yushiro Fujii, published in the Geophysical Journal International on 31 August 2020.
Online Seminar by an ex-participant of the 2018 course for seismic resistant construction for Latin America
Ex-participant from Nepal obtained PhD.
IISEE Newsletter No.185
is issued on Oct 2, 2020.
16 Participants Completed the 2019-2020 Training Course
GRIPS Online Graduation Ceremony
Address in Reply on Behalf of All the Participants
Courtesy Call on the MLIT Minister
Reports on Kansai and Kumamoto Study Trip