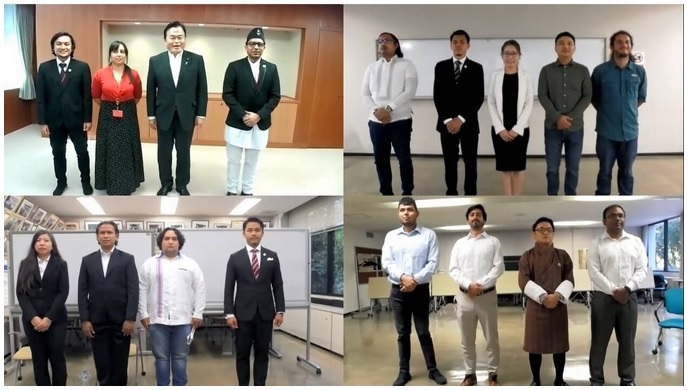 Recent updates
IISEE Annual Training Course 2020-21 started.
New Participants of 2020-21
A paper by Senior Research Scientist Dr. Yushiro Fujii, published in the Geophysical Journal International on 31 August 2020.
Online Seminar by an ex-participant of the 2018 course for seismic resistant construction for Latin America
Ex-participant from Nepal obtained PhD.
IISEE Newsletter No.185
is issued on Oct 2, 2020.
16 Participants Completed the 2019-2020 Training Course
GRIPS Online Graduation Ceremony
Address in Reply on Behalf of All the Participants
Courtesy Call on the MLIT Minister
Reports on Kansai and Kumamoto Study Trip