Welcome to Abstract Database:
Since October 2005, a part of the IISEE training course in partnership with the National Graduate Institute for Policy Studies (GRIPS) was certified as Master's degree program. Today, each participant can get 'Master of Disaster Management' ('Master of Disaster Mitigation' until 2006-2007 course) certified by GRIPS and BRI if he/she acquires required credits.
In this database, you can read the abstract of the Master Paper of each participant since the 2006-2007 course. Only the abstracts are available for the 2005-2006 course.
>> Enter
>> Selected Abstracts of 2017-2018 Training Course
>> Selected Abstracts of 2018-2019 Training Course
>> Selected Abstracts of 2019-2020 Training Course
>> Selected Abstracts of 2020-2021 Training Course
>> Selected Abstracts of 2021-2022 Training Course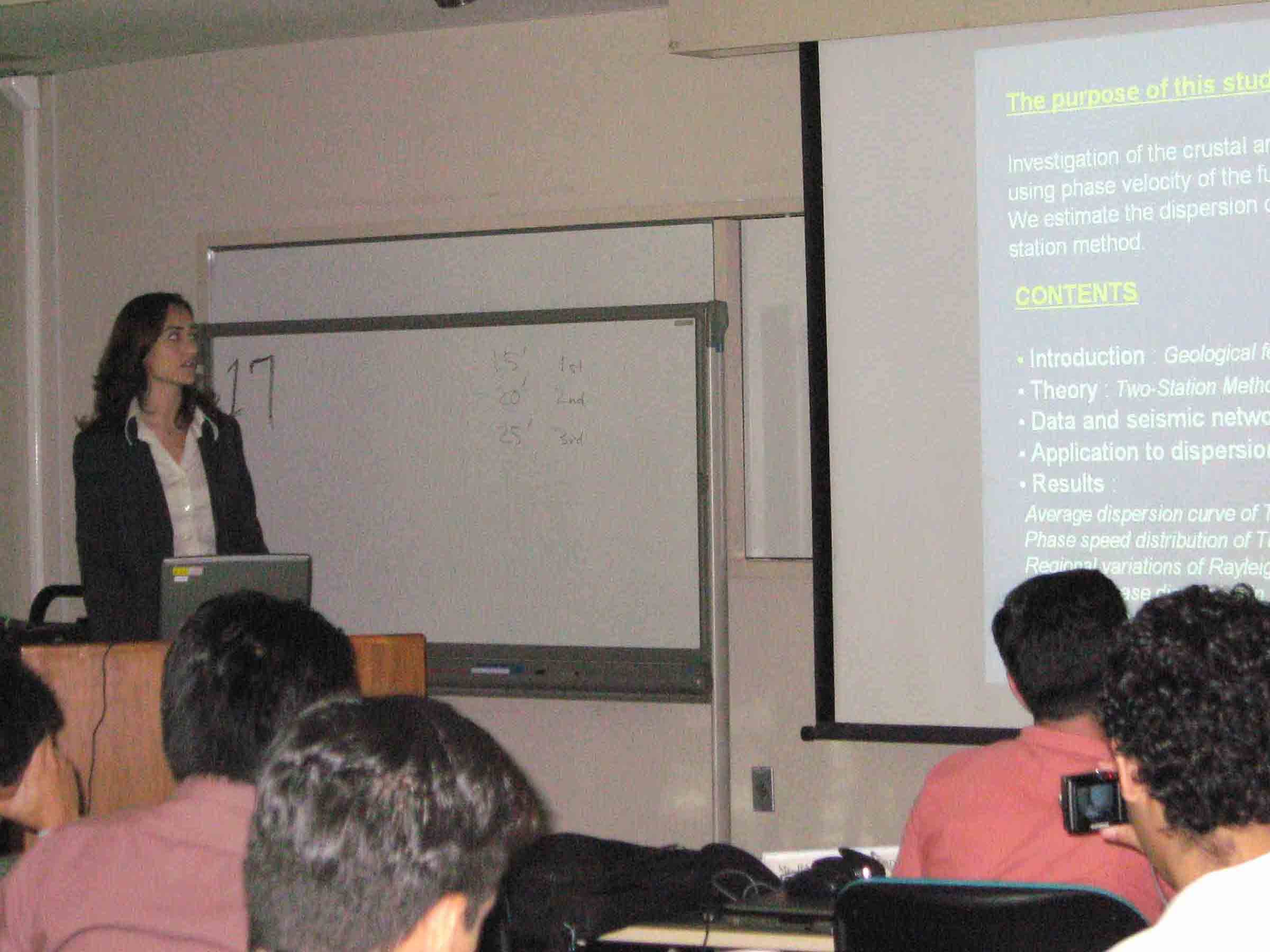 Presentation by a participant (IISEE, August, 2007)
---
IISEE.kenken.go.jp © 2008-2018, all rights reserved